One Way Cab Service In Amritsar | Book One Side Taxi From Amritsar - HireMeCabs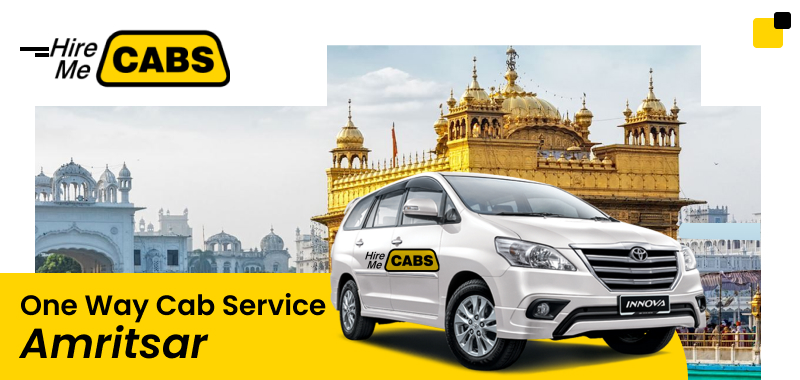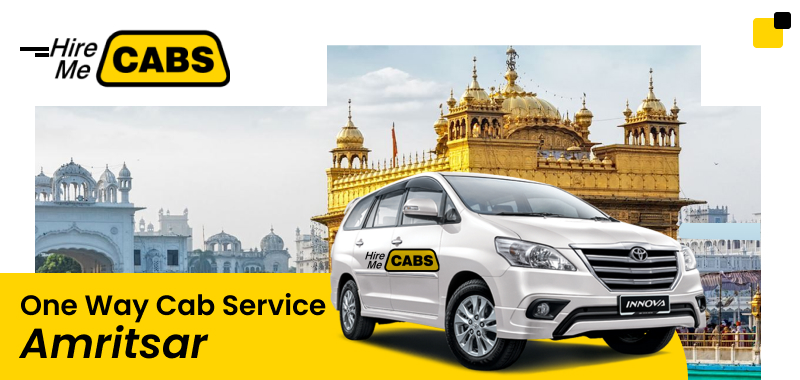 FAQ's
Booking a taxi with HireMeCabs in Amritsar is quick and easy. You can book online through our website or download our app, HireMeCabs, from the Play Store. Simply enter your pick-up and drop-off locations, select the type of vehicle you need, and proceed to make a secure online payment.
A one-way taxi is a service where you can hire a cab for a single journey from one location to another without the need to return. It allows you to travel conveniently and economically, especially when you don't require a round trip.
Absolutely! We offer outstation taxi services from Amritsar to various destinations. You can book a taxi for one-way trips, round trips, or multi-day journeys. Just let us know your travel plans, and we will arrange the best options for you.
Our rate for one way taxi services in Amritsar is Rs. 10/km. The fare depends on factors such as the distance travelled, the type of vehicle, and any additional services requested. You can get an estimate by using our online booking system or contacting our customer support.
We have a diverse fleet of vehicles to cater to your specific needs. Our fleet includes sedans, SUVs, and spacious minivans to accommodate individuals, families, and groups.
Yes, we offer a round-the-clock taxi service in Amritsar. Whether you need a taxi during the day or late at night, our services are available 24 hours a day, 7 days a week.
Our Customers Love Us!
On multiple occasions, I've had HireMeCabs drivers arrive right on time, if not a few minutes early. This level of punctuality is a breath of fresh air, especially when you have important appointments or flights to catch.
Mayank
The drivers at HireMeCabs are the true embodiment of professionalism. They are not only skilled behind the wheel but also courteous and polite. Thank you, HireMeCabs, for the ride. I've had engaging conversations with some of the drivers, which added a personal touch to the rides.
Swati
I personally feel that cleanliness and maintenance of the vehicles are of the utmost importance when it comes to cab services. HireMeCabs excels in this aspect. The cars are not only spotlessly clean but also well-maintained, ensuring a smooth and comfortable ride.
Gyanendra
The transparent pricing structure ensures that you know exactly what to expect, with no hidden charges. As a regular customer, I appreciate the value for money I receive every time I use their services.
Sumit