Best Amritsar Transfer Taxi Service | Affordable Amritsar Transfer Taxi Booking - HireMeCabs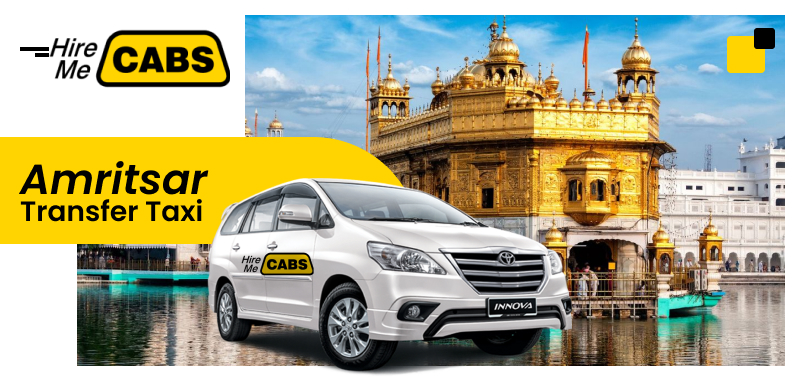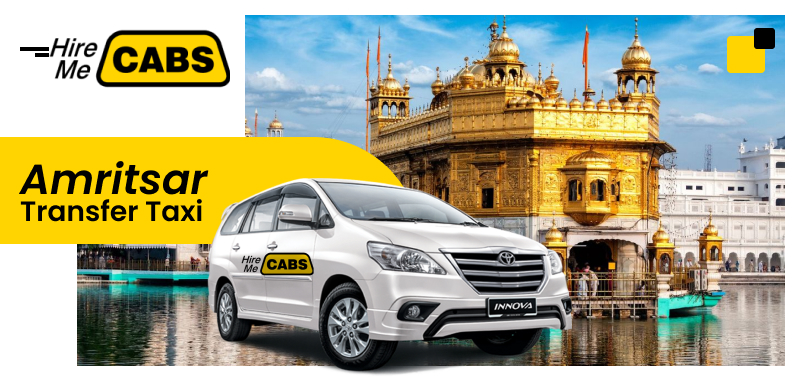 FAQ's
Amritsar Transfer Taxi Service by HireMeCabs offers convenient and reliable taxi transportation for transfers to and from various locations, including airports, railway stations, and more. It ensures a comfortable and hassle-free journey to your desired destination.
We provide transfer taxis for various locations, including airports, railway stations, bus terminals, and other points of interest in and around Amritsar. Whether you need to catch a flight, a train, or travel within the city, our transfer taxi service has you covered.
Booking a transfer taxi is easy. You can book online through the HireMeCabs website, or you can call our dedicated booking contact number at +91-8716988888 to make a reservation. Provide your details, destination, and preferred pickup time, and our team will arrange the rest.
Yes, our transfer taxis are well-maintained, sanitized, and equipped with modern amenities to ensure your safety and comfort during the journey. Our experienced drivers follow all safety protocols to provide a secure and pleasant ride.
Absolutely! We recommend booking your transfer taxi in advance to ensure availability and avoid any last-minute hassles. You can schedule your taxi for a specific date and time that suits your travel plans.
Yes, you can cancel or reschedule your transfer taxi booking. However, please note that cancellation or rescheduling policies may vary based on the booking terms. It's advisable to check our cancellation and rescheduling policies or contact our customer support for assistance.
Yes, our transfer taxi service operates 24/7, ensuring that you can avail yourself of our reliable transportation anytime you need it, day or night.
For any inquiries, assistance, or support regarding our Amritsar Transfer Taxi Service, you can reach out to our customer support team at +91-8716988888 or via email provided on our website. We are here to ensure a smooth and satisfactory experience for our customers.
Our Customers Love Us!
On multiple occasions, I've had HireMeCabs drivers arrive right on time, if not a few minutes early. This level of punctuality is a breath of fresh air, especially when you have important appointments or flights to catch.
Mayank
The transparent pricing structure ensures that you know exactly what to expect, with no hidden charges. As a regular customer, I appreciate the value for money I receive every time I use their services.
Sumit
I personally feel that cleanliness and maintenance of the vehicles are of the utmost importance when it comes to cab services. HireMeCabs excels in this aspect. The cars are not only spotlessly clean but also well-maintained, ensuring a smooth and comfortable ride.
Gyanendra
The drivers at HireMeCabs are the true embodiment of professionalism. They are not only skilled behind the wheel but also courteous and polite. Thank you, HireMeCabs, for the ride. I've had engaging conversations with some of the drivers, which added a personal touch to the rides.
Swati