Explore Jalandhar With HireMeCabs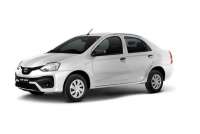 Swift Dzire Or Similar (+1)
(Swift Dzire Or Similar (+1))
(Sedan)
Facilities:

Water Bottle

One Time Guarantee

Invocie GST

Sanitized Cab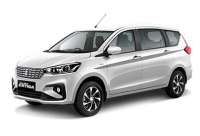 Innova (+1)
(Innova (+1))
(SUV)
Facilities:

Water Bottle

One Time Guarantee

Invocie GST

Sanitized Cab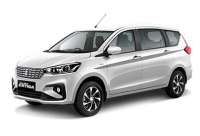 Toyota Innova Crysta (+1)
(Toyota Innova Crysta (+1))
(SUV)
Facilities:

Water Bottle

One Time Guarantee

Invocie GST

Sanitized Cab
FAQ's
Jalandhar boasts several popular tourist attractions, including Devi Talab Mandir, Rangla Punjab Haveli, Gurudwara Talhan Sahib Ji, Shaheed-E-Azam Museum and many more places to explore.
Jalandhar is approximately 155.4 km from Amritsar Airport. You can hire a taxi or use buses to reach Jalandhar from the airport.
The ideal time to visit Jalandhar is during the winter months from October to March when the weather is pleasant for sightseeing and outdoor activities.
Jalandhar is well-connected by train, and Jalandhar City Junction (JUC) serves as the major railway station. Trains from various cities across India operate to and from Jalandhar.
Yes, Jalandhar offers a range of hotels and accommodations to suit every budget and preference. You can find luxury hotels, budget lodges, and comfortable guesthouses.
Yes, Jalandhar is generally considered a safe destination for travellers. However, like any other place, it is always advisable to take basic precautions and be aware of your surroundings.
Yes, there are several beautiful hill stations near Jalandhar, such as Dalhousie, Dharamshala, and McLeod Ganj, which can be easily reached by car or bus.
In Jalandhar, you can find local taxis, auto-rickshaws, and cycle-rickshaws for commuting within the city.
Yes, as at HireMeCabs, we offer customized tour packages that include visiting Jalandhar and nearby attractions, tailored to your preferences and interests.
Our Customers Love Us!
On multiple occasions, I've had HireMeCabs drivers arrive right on time, if not a few minutes early. This level of punctuality is a breath of fresh air, especially when you have important appointments or flights to catch.
Mayank
The drivers at HireMeCabs are the true embodiment of professionalism. They are not only skilled behind the wheel but also courteous and polite. Thank you, HireMeCabs, for the ride. I've had engaging conversations with some of the drivers, which added a personal touch to the rides.
Swati
I personally feel that cleanliness and maintenance of the vehicles are of the utmost importance when it comes to cab services. HireMeCabs excels in this aspect. The cars are not only spotlessly clean but also well-maintained, ensuring a smooth and comfortable ride.
Gyanendra
The transparent pricing structure ensures that you know exactly what to expect, with no hidden charges. As a regular customer, I appreciate the value for money I receive every time I use their services.
Sumit